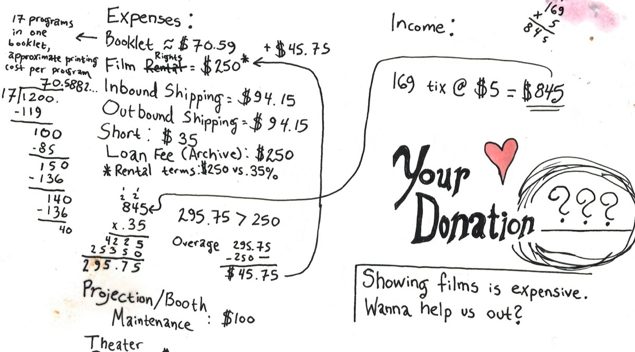 The Chicago Film Society is a 501(c)3 not-for-profit organization created to keep film on film exhibition alive in Chicago. To donate, simply click the PayPal button below or send a check or postal money order to:
Chicago Film Society
1635 E 55th St. Chicago, IL 60615
All donations are tax deductible and will be used towards general operating costs, including print rental, print shipping, projection and house management costs, publicity costs, and equipment maintenance costs.
Interested in becoming a regular supporter of CFS? Visit our Patreon page to become a monthly patron (which includes special benefits)!
The Chicago Film Society is also happy to accept in kind donations of films (16mm, 35mm, or 70mm), film memorabilia (posters, lobby cards, stills, etc.), film projector manuals, and projection and sound equipment. Please feel free to contact us at info@chicagofilmsociety.org if you wish to make an in-kind donation.
The Chicago Film Society is partially supported by a CityArts Grant from the City of Chicago Department of Cultural Affairs & Special Events.