---
Dear audience,

It is hard to make concrete plans to do pretty much anything these days, including booking film prints, confirming show dates, and all the other things we do before screening movies for you. But as infuriating as all this unpredictability is, we're thrilled to return to in-person shows and will be adding (hopefully) more dates as they come. So check back here or visit our homepage for updates.

– CFS
Programmed and Projected by Julian Antos, Becca Hall, Rebecca Lyon, Kyle Westphal, and Cameron Worden.

Research Associate: Mike Quintero
Our screenings are held at multiple venues around Chicago. This season you can find us at:
• The Music Box Theatre
3733 N Southport Ave — Directions • Parking • Covid Policies
Tickets: $10 – $12
**All visitors to the Music Box Theatre will need to show proof of full vaccination or a negative COVID test. This includes Chicago Film Society screenings. Please read their guidelines before purchasing tickets.**

• Big Marsh Park
11559 S. Stony Island Ave — Information
Tickets: FREE

• Chicago Film Society Office
2950 W. Chicago Ave — Directions
Tickets: FREE

• Analog Rooftop Cinema
2124 W. Lawrence — Directions
Tickets: $20 cash (includes a drink)


---
SEASON AT A GLANCE
SEPTEMBER
Fri 9/3 at 8:00 PM ………………………… Marsh Movies ………… Big Marsh
Thu 9/9 at 7:00 PM ……………………… Greed …………………………. Music Box
Fri 9/24 & Sat 9/25 at 8:00 PM ………. Ah Ying …………… Analog Rooftop Cinema
Mon 9/27/ at 7:00 PM ……….. The Last of the Mohicans ………… Music Box
OCTOBER
Sun 10/3 at 7:00 PM ………………… RR ……………………….. Chicago Film Society Office
Sun 10/10 at 11:30 AM ……….. The Shakedown ………………… Music Box
Mon 10/25 at 7:00 PM …………….. Shy People ……………………. Music Box
NOVEMBER
Sat 11/6 at 11:30 AM …………… Traffic in Souls ………………… Music Box
Mon 11/29 at 7:00 PM …………….. Om Shanti Om ……………… Music Box

DECEMBER
Sun 12/5 at 11:30 AM ……………. Pavement Butterfly ……… Music Box
Mon 12/13 at 7:00 PM …………… Meet Me in St. Louis ……. Music Box


---
Friday, September 3rd @8:00 PM / Big Marsh Park*
Chicago Film Society at Big Marsh
The Chicago Film Society presents an evening of nature documentaries, industrial films, home movies, and animation which reflect the history and environment of Big Marsh, Chicago's Park 564 which has transitioned from an active industrial area to a sanctuary for wildlife, foliage, and Chicagoans looking for something entirely magical. Program highlights include Kudzu (Marjie Short, 1977), a documentary about the infamously invasive vine once promoted by the Department of Agriculture as a solution to erosion; the heartbreaking juvenile delinquent educational film The Boy Who Liked Deer (Barbara Loden, 1975); Still Life and Castro St. (both 1966) from Bruce Baillie, the avant-garde's premiere chronicler of the natural world; recently unearthed amateur film footage of birds in Chicago from 1939, and more! (JA)
All films will be presented on 16mm film. Presented in partnership with the Chicago Park District as part of the Chicago Onscreen Local Film Showcase.

*This is an OUTDOOR SCREENING. Big Marsh is one of the most beautiful public spaces in the city. If you haven't been before, we strongly encourage coming a couple hours early for a walk! Bring your own chair or blanket for the show.
---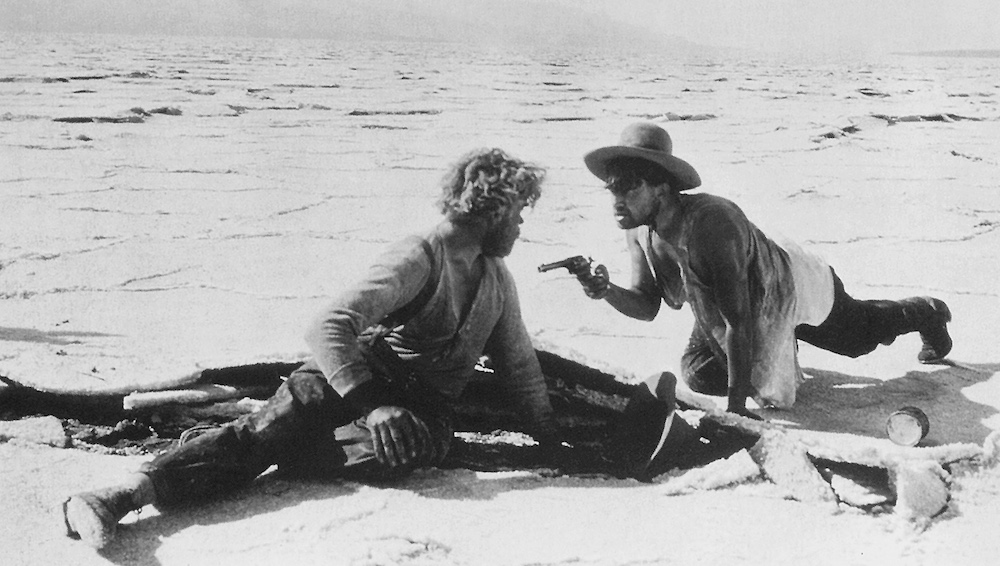 Thursday, September 9 @ 7:00 PM / Music Box Theatre
GREED
Directed by Erich von Stroheim • 1924
Live musical accompaniment by Dennis Scott
Erich von Stroheim was perhaps the least likely star of the silent era, an Austrian émigré who profitably channeled America's voracious wartime hostility towards the Germans into a peculiar anti-matinee idol status, turning rank villainy and unbridled sexual license into calling cards. When he turned to directing, he intertwined melodrama and perversity, profligacy and purple prose. Greed, Stroheim's ill-fated adaptation of Frank Norris's Naturalist novel McTeague, began production under the Goldwyn Pictures banner, but wound up released by the newly amalgamated Metro-Goldwyn-Mayer. A freethinker whose contract had been acquired by Hollywood's most rigidly top-down studio, Stroheim described the resulting film as "the skeleton of my dead child." Yet even this front-office-mandated version of Greed remains a forthrightly ghoulish film, a vision of marital hell so vivid that it could keep even the most besotted couple from approaching the altar. Stroheim's depiction of the unholy union of amateur dentist Mac (Gibson Gowland) and spendthrift Trina (Zasu Pitts) becomes such a harrowing and emotionally direct experience that one of the film's most famous intertitles—"Let's go over and sit on the sewer"—reads as almost romantic in context! Topped by spectacular sun-dried cinematography and propelled by a sense of preordained tragedy, Greed is like nothing else in the movies. Once reflexively cited as one of the medium's masterpieces, Greed has been ill-served by the canon of late capitalism. It still circulates for home viewing in transfers prepared during the VHS era, but luckily remains available in 35mm for discerning sewer cinephiles. (KW)
140 min • Metro-Goldwyn-Mayer • 35mm from Warner Bros
Preceded by: "A Corner in Wheat" (D.W. Griffith, 1909) – 14 min – 16mm from John M. Flaxman Library Special Collections, The School of the Art Institute of Chicago
---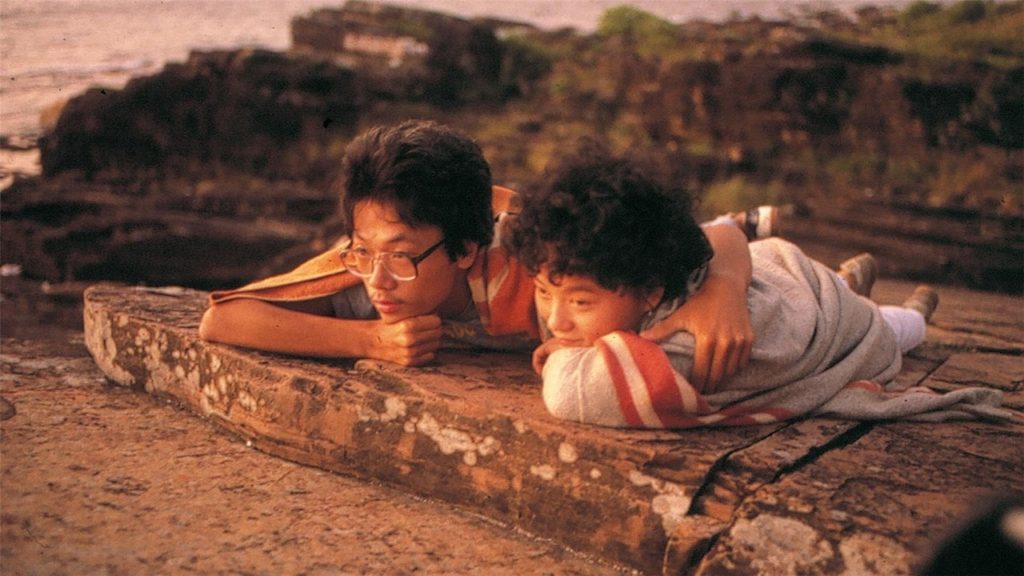 Friday, September 24 & Saturday, September 25 @ 8:00 PM / Analog Rooftop Cinema (2124 W. Lawrence)*
AH YING
English Subtitles
Directed by Allen Fong • 1983
Less known today after his disappearance into the wilds of local television and independent documentary cinema, director Allen Fong was considered one of the leading lights of the Hong Kong New Wave throughout the 1980s. Ah Ying, his international breakthrough, was inspired by the life of its lead, fish vendor-turned-actress Hui Sui-ying. With its cast of nonprofessionals pulled from Hui's real life family and friends, Ah Ying would prove an especially committed exercise in verisimilitude as it traced the arc of Hui's relationship with her artistic mentor and the beginnings of her stage and screen careers. (CW)
110 min • Feng Huang Motion Pictures • 16mm from Chicago Film Society Collections
Preceded by: Popeye the Sailor in "Puttin on the Act" (Dave Fleischer, 1940) – 6 min – 16mm

*Enter through the side door on Hamilton Ave. This is an outdoor screening.
General Admission: $20 Cash Only (includes ticket and a drink)
---
Monday, September 27 @ 7:00 PM / Music Box Theatre
THE LAST OF THE MOHICANS
Directed by Michael Mann • 1992
The public domain prestige film is basically as old as Hollywood itself. Cheaper than adapting contemporary stories and more "respectable" than most of the fare on studios' production slates, these films have long proved catnip for awards hungry producers. You could be forgiven for writing off the genre as a whole, given how many of these films remain page-bound, turgid, and fit only for showing in 11th grade English classrooms, but then you'd be missing out on action film impresario Michael Mann's essential contribution to the canon. Somewhere between a Colonial wuxia fight scene showcase and heartrending masculinist melodrama, The Last of the Mohicans was both a departure from Mann's well-trod universe of moody cops and thieves and a perfect distillation of the romantic currents that define the director's very best work. Daniel-Day Lewis stars, in a performance that is roughly 50% hair, as Nathaniel "Hawkeye" Poe, a white man raised among the Mohawk tribe who finds himself romantically entangled with the daughter of a British army officer and subsequently trapped between adversaries in the French and Indian War. Subsequently reissued digitally in a variety of different cuts, the original theatrical version has remained broadly unavailable since the VHS-era. We'll be showing this cut in the best way possible, on 35mm, the only format capable of conveying the sumptuous beauty of both the film's Blue Ridge Mountain locations and Lewis's impeccable jawline. (CW)
112 min • 20th Century Fox • 35mm from Chicago Film Society Collections, permission Disney
Preceded by: Trailer reel
---
Sunday, October 3 @ 7:00 PM / Chicago Film Society office**
RR
Directed by James Benning • 2007
The Movies' love affair with trains stretches back to the earliest days of cinema, from the eminently startling L'arrivée d'un train en gare de La Ciotat, through The Great Train Robbery,The General, Shanghai Express, The Lady Vanishes, The Tall Target, Strangers on a Train, 3:10 to Yuma, Once Upon a Time in the West, Emperor of the North, The Taking of Pelham 123, Night Train to Terror, Back to the Future III, and on down to recent cinephile favorites Unstoppable, Hugo, Snowpiercer, and The 15:17 to Paris. Technological "innovation", in the form of the automobile and air travel, has been leveraged in an attempt to eliminate rail transit, just as digital video has been pushed as a full scale replacement for film, but there's no escaping that both film and trains are beautiful, perfect, and irreplaceable. It should come as little surprise that people who love one tend to embrace the other. RR is the last to-date celluloid production of avant-garde master James Benning and illustrates the spiritual relationship between these two technologies beautifully. There are 43 static shots, each of a different train in a different part of America. Each begins roughly when a train enters the frame and ends usually around the time it exits the frame and altogether they make the case for the innate beauty of locomotives and celluloid better than just about any film we can think of. For maximal effect, we will be screening RR beside an active Metra line, outside the Chicago Film Society office. (CW)
111 min • 16mm from Canyon Cinema

**This is an OUTDOOR SCREENING in a parking lot. BYO chair! We will have some extra on site for those who cannot bring their own.
---
Sunday, October 10 @ 11:30 AM / Music Box Theatre
THE SHAKEDOWN
Directed by William Wyler • 1929
Live musical accompaniment by Dennis Scott
In the 1920s Universal Pictures promoted its expensive films as "Jewels" and termed its very expensive ones "Super Jewels," but everything else from the studio that wasn't so designated may as well have fallen off a truck. If only every Universal release aspired to the panache and pluck of The Shakedown, a low-budget picture from a generic script that nevertheless delivers an emotional knockout. It's also a terrifically dynamic showcase for William Wyler, who had hitherto been churning out made-to-order Westerns for the studio. James Murray stars as a young man who's fallen in with a band of grifters who ramble from town to town, milking the locals by taking bets on rigged boxing matches. If hash house cashier Barbara Kent and railyard urchin Jack Hanlon aren't reason enough to settle down, they nevertheless provide sufficient inspiration for Murray to turn the tables on his comrades. Murray and Kent starred, respectively, in The Crowd and Lonesome the previous year, and The Shakedown stands beside those films as an unassuming account of working-class life. Originally released in silent and "half-talkie" editions, both versions of The Shakedown were presumed lost until the former miraculously turned up at Cinefest, the film collector convention in Syracuse, New York, in the late 1990s. This 35mm copy is an optical blow-up from that sole surviving Universal Show-at-Home 16mm print. (KW)
65 min • Universal Pictures • 35mm from Universal
Preceded by: "The Best Mouse Loses" (Vernon Stallings, 1920) – 4 min – 16mm
---
Monday, October 25 @ 7:00 PM / Music Box Theatre
SHY PEOPLE
Directed by Andrei Konchalovsky • 1987
Do you love Deliverance but find it too mannered and insufficiently attentive to mother-daughter dynamics? A lyrical cousin to John Boorman's tight-lipped landmark of Southern sadism, Shy People is one of the most unclassifiable artifacts of '80s cinema, a grindhouse melodrama rife with contradictions. The expansive vision of bayou life exudes a bathroom-stall graffiti vibe, but its international pedigree is second-to-none: intermittently ambitious Israeli exploitation mavens Golan and Globus, fresh off their first Oscar-nominated production, Runaway Train, sent that film's Russian auteur Andrei Konchalovsky to shoot on location in Louisiana, working from a script by Roman Polanski's frequent collaborator, Frenchman Gérard Brach, and topped it all off with a score from German electronica favorite Tangerine Dream. The cultural dislocation behind the camera is mirrored on screen, with Jill Clayburgh starring as a jet-setting Cosmopolitan journalist whose genealogy research sends her and daughter Martha Plimpton to a haunted swamp, with Louis Vuitton bags and The Cure paraphernalia in tow. There they meet distant relative Barbara Hershey and her unruly brood, who aren't eager for a family reunion with unscrupulous city folk. Nestled among the trill of mosquitoes and speedboats and Chris Menges's astonishingly humid 'Scope cinematography is a surprisingly sensitive study of families and the work required to keep them above water. Hershey won a Best Actress citation at Cannes, but the cash-strapped producers dumped Shy People on the gator circuit for a quick buck. "With slightly different handling," lamented Roger Ebert, "Shy People could have been a best-picture Oscar nominee." (KW)
118 min • The Cannon Group • 35mm from Chicago Film Society Collections, permission Park Circus
Preceded by: "Kudzu" (Marjorie Anne Short, 1977) – 16 min – 16mm *Encore Presentation!*
---
Saturday, November 6 @ 11:30 AM / Music Box Theatre
TRAFFIC IN SOULS
Directed by George Loane Tucker • 1913
Live musical accompaniment by Dennis Scott
The earliest feature films to grace American screens were adaptations of stage productions or spectacles imported from Europe. It's no wonder that Traffic in Souls, an all-American, effortlessly cinematic blend of thrills, melodrama, and social critique, would stand out like a flare in a tinder box. Promoted as a "full-blooded sermon" that allegedly dramatized the results of a highly-publicized 1910 grand jury investigation into sex trafficking chaired by John D. Rockefeller, Jr., the film follows two sisters who work as shopgirls in a New York candy store: Mary (Jane Gail), who is dating a police officer (Matt Moore), and Lorna (Ethel Grandin), who will soon be abducted and deposited at a brothel clandestinely operated by one of the city's most vocal social reformers. (The Pizzagate of its day?) The film's political sensibility fits squarely within the social concerns of the Progressive Era, but the technology that moves the story forward and exposes the crime ring — dictagraphs, telegraphic pens, secret communication channels — pushes it into the realm of pulp espionage, a runty American cousin of the hyperbolic crime cinema of Louis Feuillade and Fritz Lang, cut to a frenetic tempo that rivals D. W. Griffith. An enormous hit that sold 30,000 tickets on Broadway in its first week of release, inspired a legion of imitators, and became the first feature film to be novelized, Traffic in Souls may be past its centenary, but it's never stopped to catch its breath. (KW)
75 min • Independent Moving Pictures Company, Incorporated (IMP) • 35mm from Library of Congress
Preceded by: "Love, Speed and Thrills" (Walter Wright, 1915) – 13 min – 16mm
---
Monday, November 29 @ 7 PM / Music Box Theatre
OM SHANTI OM
Directed by Farah Khan • 2007
In Hindi with English subtitles
Singing, dancing, pratfalls, romance, preening machismo, convoluted reincarnation plots–what more could you want from the movies? India's most visible cinematic export, the Bollywood-popularized ur-genre known as the masala film, offers all of these things, a formula for success that has resulted in some of the most internationally popular films ever made. A watershed blockbuster and one of the most beloved films the industry has produced, Om Shanti Om became an enduring hit with fans of Indian cinema through affectionately skewering the overblown spectacle and theatrical sentimentality of Bollywood while still serving up plenty of its own elaborately staged production numbers and genuine soap operatics. Opening in 1970s Mumbai, the moment when the city would begin to develop its reputation as an epicenter in international film production, Om Shanti Om introduces Om Prakash Makhija (played Bollywood superstar Shah Rukh Khan at the height of his fame), a buffoonish background player intent on worming his way into movie stardom, and subsequently finds him embroiled in all sorts of business involving a scandalous pregnancy, a cursed movie script, and a cross-generational supernatural revenge plot. Directed with abundant personality and visual panache by superstar choreographer Farah Khan and jam-packed with affectionate nods towards Indian cinema's past glories, Om Shanti Om is about as perfect an introduction as the Bollywood newcomer can find around, and as rapturous an ode to the industry as long-time devotees could ever wish for. (CW)
162 min, plus intermission • Red Chillies Entertainment • 35mm from Chicago Film Society Collections
Preceded by: Bollywood trailer reel
---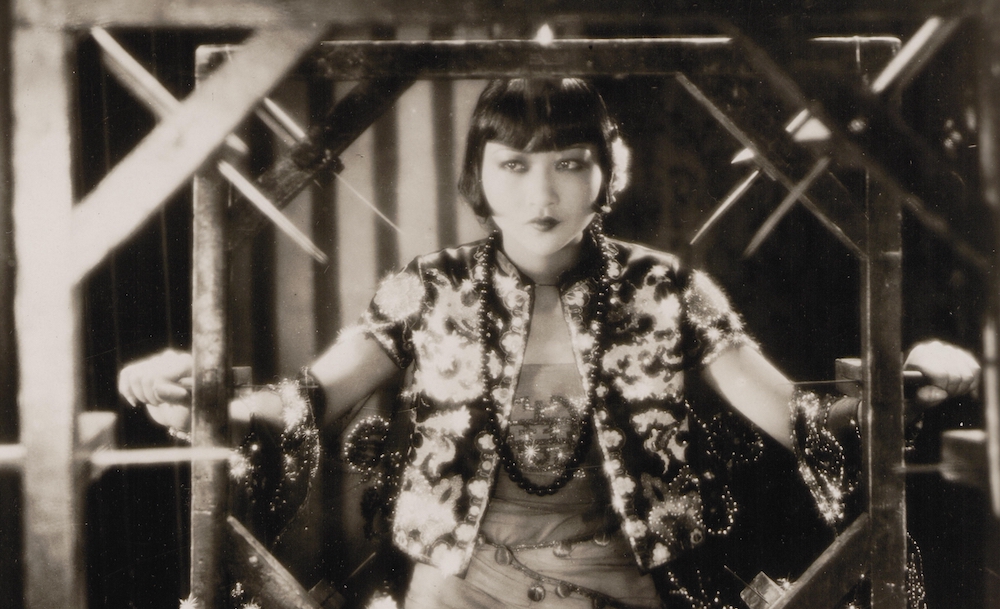 Sunday, December 5 @ 11:30 AM / Music Box Theatre
PAVEMENT BUTTERFLY (Großstadtschmetterling)
Directed by Richard Eichberg • 1929
Live musical accompaniment by Dennis Scott
Anna May Wong landed a starring role in the pioneering Technicolor production The Toll of the Sea (1922) at the age of seventeen, but found limited opportunities in Hollywood afterwards. Often cast in thinly-conceived supporting roles, Wong was both held back by Orientalist stereotypes and prevented from making a unique contribution by Hollywood's dubious pan-ethnic casting practices. "There seems little for me in Hollywood," Wong lamented, "because, rather than real Chinese [actors], producers prefer Hungarians, Mexicans, American Indians for Chinese roles." So it was hardly surprising when she jumped at the opportunity to work in Europe, signing a five-picture deal with German director Richard Eichberg, a commercially-minded filmmaker who had shepherded Lillian Harvey to stardom. Backed by British International Pictures and their German subsidiary Suedfilm but set on the French Riviera, Pavement Butterfly is an exemplar of the eclectic internationalism of the late silent era. Wong stars as a circus acrobat whose partner is murdered, setting off a roundelay of melodramatic incidents, including gambling, blackmail, and the faint promise of love. Released in the US under the title City Butterfly, this delicate and atmospheric film was scarcely noticed as the talkies' market share marched on. Wong soon returned to Hollywood, co-starring in Shanghai Express and anchoring a series of low-budget thrillers at Paramount, but her British films continue to loom large as the apex of her screen stardom. Piccadilly was restored and rediscovered two decades ago, but the rest remain nearly impossible to see. We are proud to be presenting this extremely rare screening in an imported archival print. (KW)
90 min • British International Pictures • 35mm from BFI National Film Archive
Preceded by: Koko the Clown in "Vaudeville" (Dave Fleischer, 1924) – 8 min – 16mm
---
Monday, December 13 @ 7 PM / Music Box Theatre
MEET ME IN ST. LOUIS
Directed by Vincente Minnelli • 1944
In the world of classic Hollywood, few studio runs are as legendary as the string of musicals (including On the Town, The Band Wagon, Singin' in the Rain, and past CFS favorites Yolanda and the Thief and Easter Parade) former Tin Pan Alley songwriter Arthur Freed produced at M-G-M. It was Freed who was responsible for casting Judy Garland in The Wizard of Oz and bringing director Vincente Minnelli to Hollywood and it was Freed who paired the two future spouses in one of the Film Society's favorite movies, an unlikely musical adaptation of Sally Benson's naturalistic short story collection Meet Me in St. Louis. Beginning in the summer of 1903 and ending in the following spring, Meet Me in St. Louis chronicles a very busy year in the lives of the Smith family amidst the excitement leading up to the 1904 World's Fair. Oldest daughter Rose waits in vain for a marriage proposal from her flakey beau, youngest daughter Tootie (Margaret O'Brien, delivering the best child screen performance ever) runs afoul of the whole neighborhood, their sister Esther (Garland) awkwardly woos the boy next door while working overtime as her family's emotional rock, and Grandpa Joe does his best to be an anchor for her. A treasure trove of iconic musical numbers, unforgettable supporting performances, wistfully beautiful images, gently disquieting nostalgia, and all manner of other things sweet and bitter, we can say no less of Meet Me in St. Louis than that it's a film very dear to our hearts, and that, at the end of a year no less difficult for cinema than 2020 was, we relish the possibility of watching it with you in a movie theater. (CW)
113 min • M-G-M • 35mm from Chicago Film Society Collections, permission Warner Bros.
Preceded by: "Movie Pests" (Will Jason, 1944) – 11 min – 16mm
---
Heartfelt Thanks to
Brian Andreotti & Ryan Oestreich of the Music Box Theatre; James Bond of Full Aperture Systems; Seth Mitter of Canyon Cinema; Dennis Chong, Jesse Chow, Liam Berney, Jason Jackowski, & Eric Chin of Universal; Chris Chouinard of Park Circus; Amy Crismer of Disney; Justin Dennis of Kinora; Hubie Greenwald of the Greenwald Company; Cary Haber of Criterion Pictures, USA; Kristie Nakamura & Nicole Woods of Warner Bros. Classics; Dennis Scott; Lynanne Schweighofer, Rob Stone, & Mike Mashon of the Library of Congress; Tommy Jose Stathes; Particular thanks to CFS research associate Mike Quintero, CFS board members Mimi Brody, Steven Lucy, Brigid Maniates, & Artemis Willis, & CFS advisory board members Brian Block, Lori Felker, & Andy Uhrich.
And extra special thanks to our audience, who make it all possible!