The Auditorium at Northeastern Illinois University – Building E, 3701 W. Bryn Mawr Ave
General Admission: $7 • NEIU Students: $3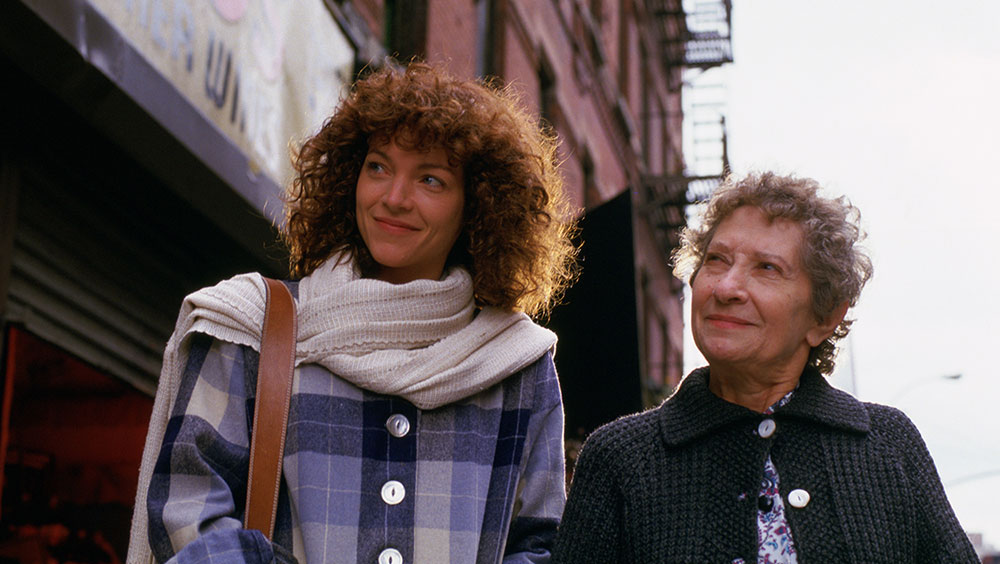 Wednesday, May 29 @ 7:30PM
CROSSING DELANCEY
Directed by Joan Micklin Silver • 1988
Despite having three well-regarded features under her belt, Joan Micklin Silver had a hard time gettingher fourth financed until Steven Spielberg helped shepherd this unpretentious romantic comedy to Warner Brothers. Amy Irving stars as Izzy Grossman, a hustling New York thirtysomething with a hip job at an uptown bookstore, a rent-controlled apartment, and the unlisted phone number of a Pulitzer Prize-winning author. Yet in the eyes of her unimpressed Bubbie (played by venerable stage actress Reizl Bozyk in her only screen role) she remains, "…like a dog. A dog should live alone, not people… a dog." Despite Izzy's protests, Bubbie and a matchmaker prescribe Sam, a handsome, kind, Lower East Side pickle pusher (played by Peter Riegert) as the cure for her obvious deficiency. Even while working within the confines of an often thankless genre, Silver continues a thematic through line with her 1975 period drama Hester Street – focusing on the tensions between Old World traditions and modern life – while simultaneously preserving in late-80s amber a loving portrait of a neighborhood clinging fiercely, and in hindsight somewhat futilely, to its identity. Sam would be in his sixties now, and here's hoping he retired before the pickle vendors below Delancey Street were replaced with a Papa John's. (RL)
97 min • Warner Brothers • 35mm from Warner Brothers
Short: "The Big Delivery Wagon" (Jerry Fairbanks, 1951) – 11 min – 16mm

"Crucial Viewing" — CineFile Chicago

"Silver's film is gorgeously understated, shot mostly in masters with elegant camera movements—she again showcases her talent for building tension through a unique sense of rhythm." — Filmmaker Magazine

Watch the trailer here!